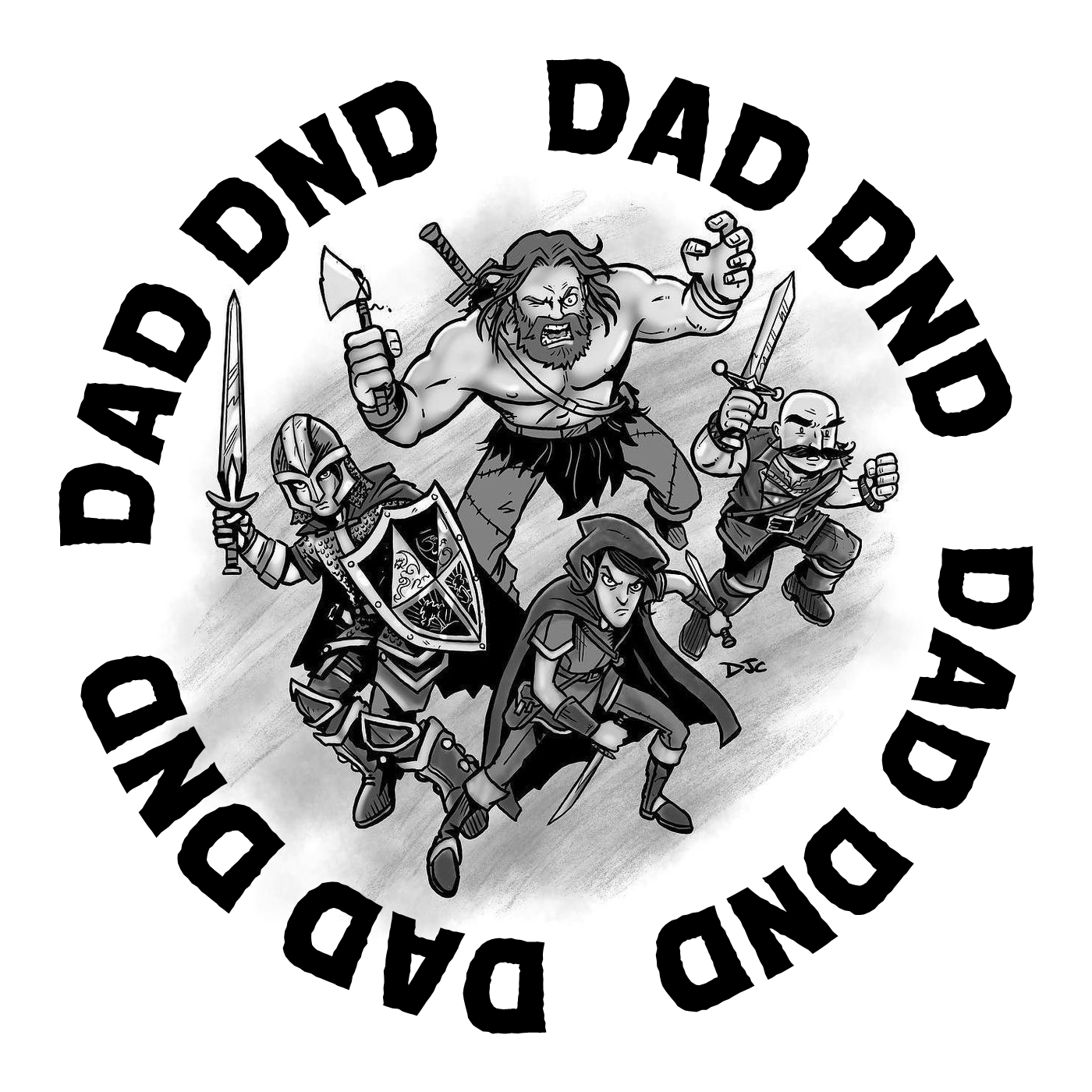 Dad DM Dan, D.J. (Skor Amall), and Soundguy Joe assemble for a special "The More You Know" episode that steps outside of the "actual play" format to discuss the DAD DND podcast so far, the Forsaken Empire campaign, and what it's like being a dad and trying to find time play Dungeons & Dragons. Don't worry DAD DND fans, we will return to our regular "actual play" format with episode 007.
As rewarding as fatherhood may be... The call to explore DUNGEONS and slay DRAGONS must still be answered. A true fantasy league for fathers who just want to play Dungeons & Dragons.
Be sure to follow DAD DND on Twitter and Facebook. Also, check out the DAD DND Patreon to see how you can play a hand in deciding the fate of the DAD DND characters. May you make all of your saving throws.