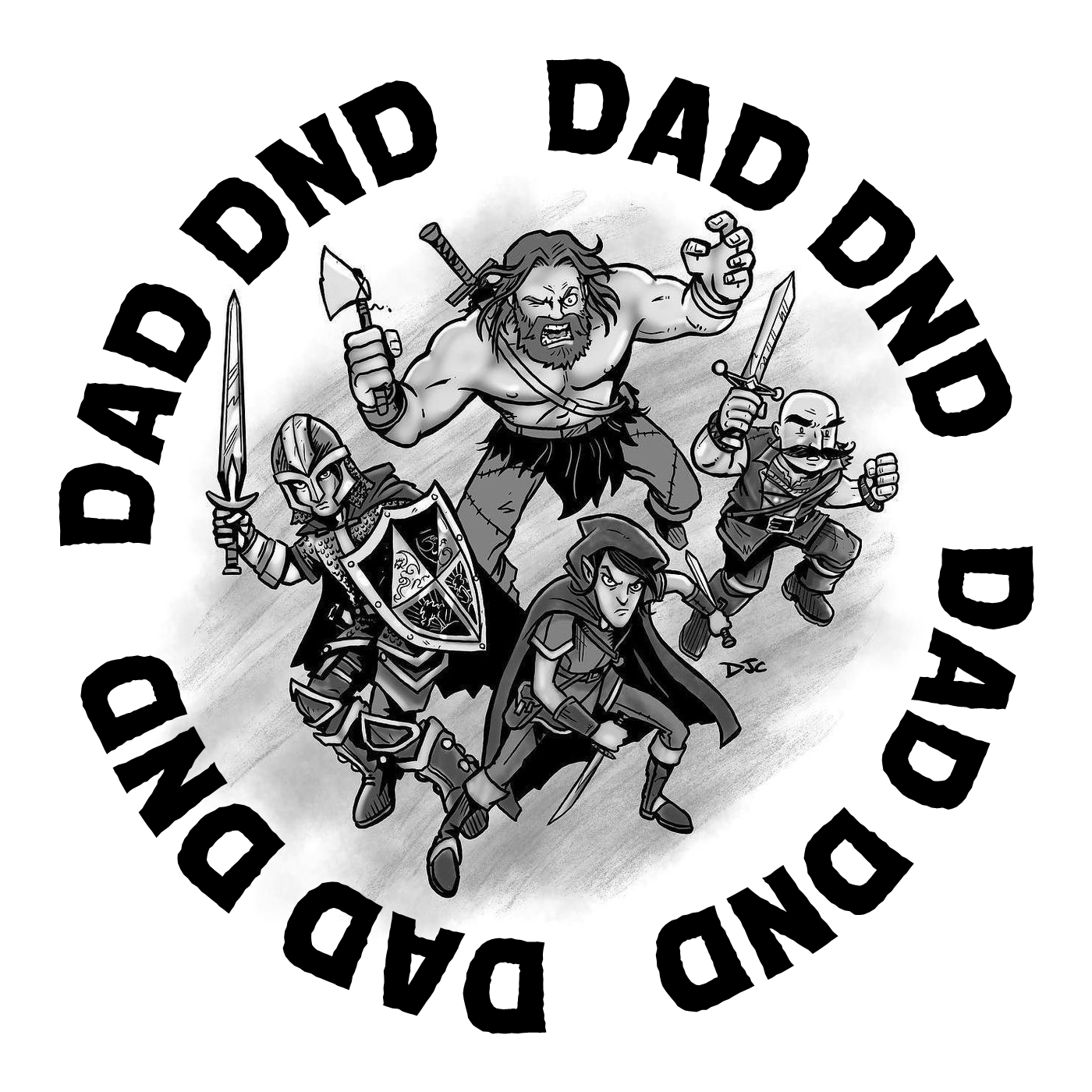 Episode five finds our gallant adventurers faced with the task of crossing a rickity rope and plank bridge across a subterrainian cavernous chasm. Simple, huh? Not quite. Be sure to tune in to find out what happens to Cam, Skor, Pedrus, and Emo.
Welcome to DAD DND! As rewarding as fatherhood may be... The call to explore DUNGEONS and slay DRAGONS must still be answered. A true fantasy league for fathers who just want to play Dungeons & Dragons.
Special thanks to our sound-guy Joe Quickle.
Be sure to follow DAD DND on Twitter and Facebook. Also, check out the DAD DND Patreon to see how you can play a hand in deciding the fate of the DAD DND characters. May you make all of your saving throws.