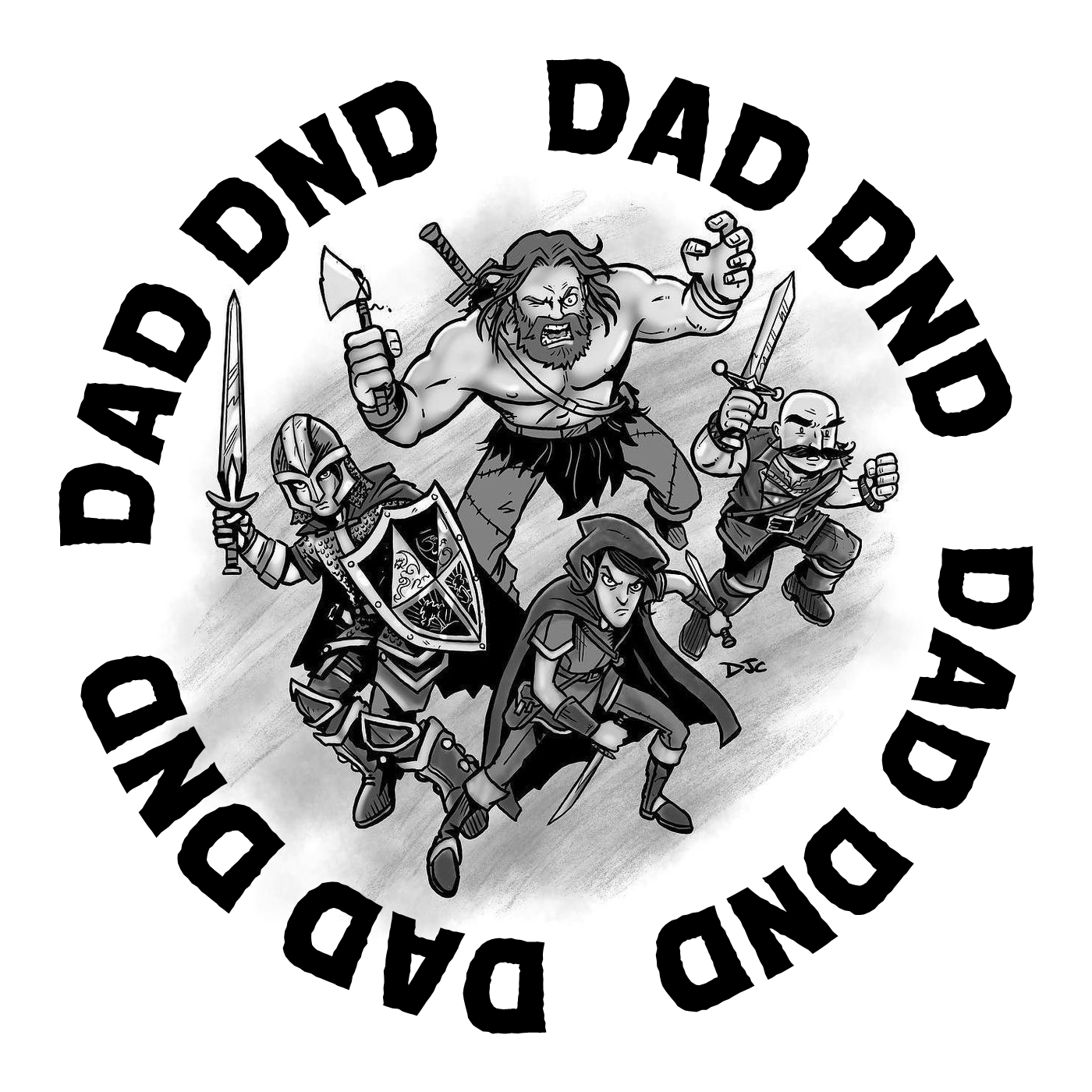 Welcome to DAD DND! As rewarding as fatherhood may be... The call to explore DUNGEONS and slay DRAGONS must still be answered. A true fantasy league for fathers who just want to play Dungeons & Dragons.
In the fourth episode of DAD DND... After escaping the goblinoid Skullsplitter mercaneries attacking the Collective Order compound, Skor, Pedrus, Cam, and Emo make their way along a long tunnel that leads them to a crypt and an ambush -- by both living and undead adversaroes. 
Special thanks to our sound-guy Joe Quickle.
Be sure to follow DAD DND on Twitter and Facebook. Also, check out the DAD DND Patreon to see how you can play a hand in deciding the fate of the DAD DND characters. May you make all of your saving throws.