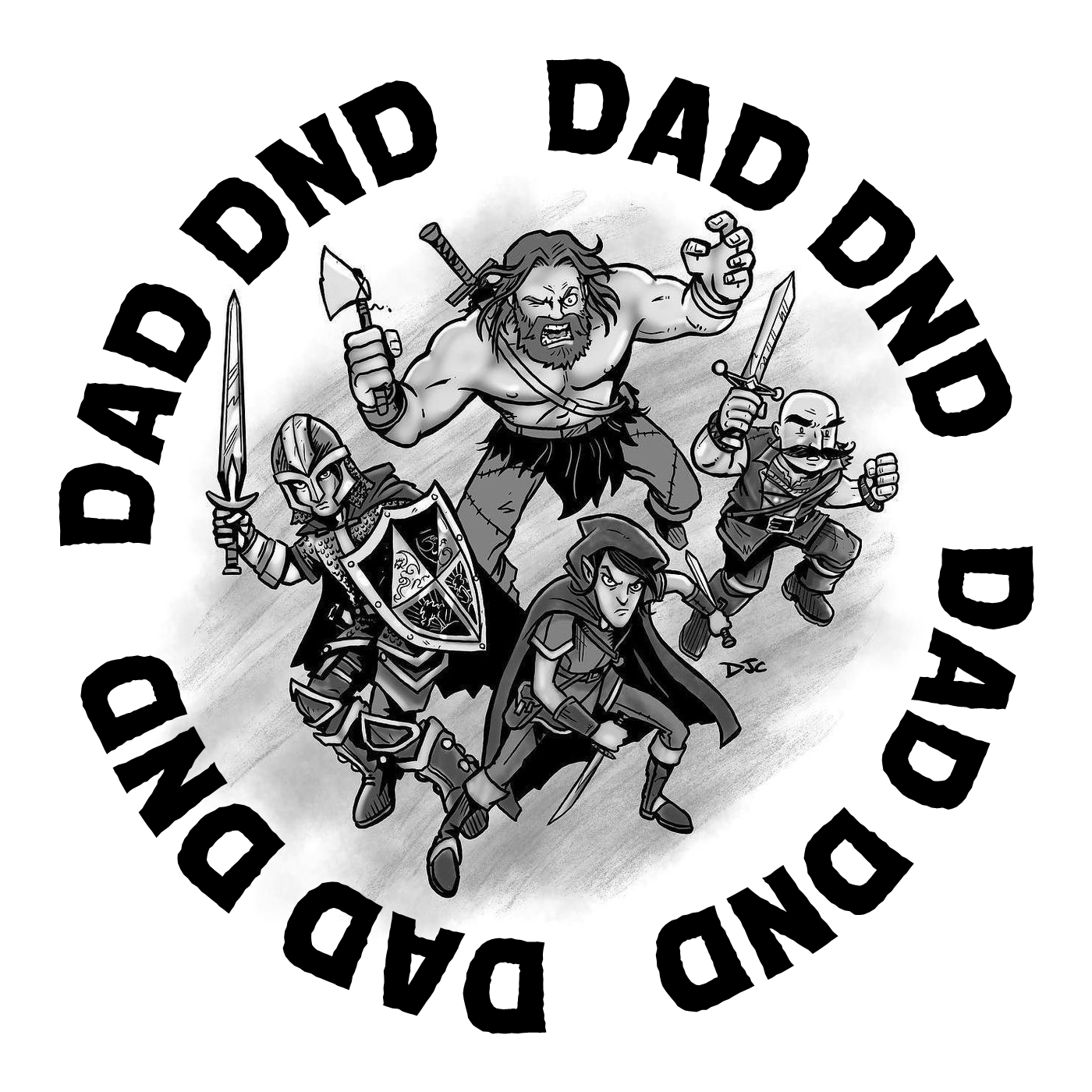 Welcome to DAD DND! As rewarding as fatherhood may be... The call to explore DUNGEONS and slay DRAGONS must still be answered. A true fantasy league for fathers who just want to play Dungeons & Dragons.
In our third episode, player characters of the DnD Dads: Keith Ankeny, Brandon J. Carr, D.J. Coffman, and Manny Vega, have little time to recover from their recent goblin attack at the Collective Order Commune before Dad DM Dan Taylor unleashes yet even more goblins, hobgoblins, and bugbears -- the Skullsplitter mercenaries. With help from Lebo the Abider, the party manage to escape with two additional tokens of dIvine nature.
Much props to Joe Quickle (@interblind) for resurecting the original audio that had given up the ghost.
Be sure to follow DAD DND on Twitter and Facebook. Also, check out the DAD DND Patreon to see how you can play a hand in deciding the fate of the DAD DND characters. May you make all of your saving throws.