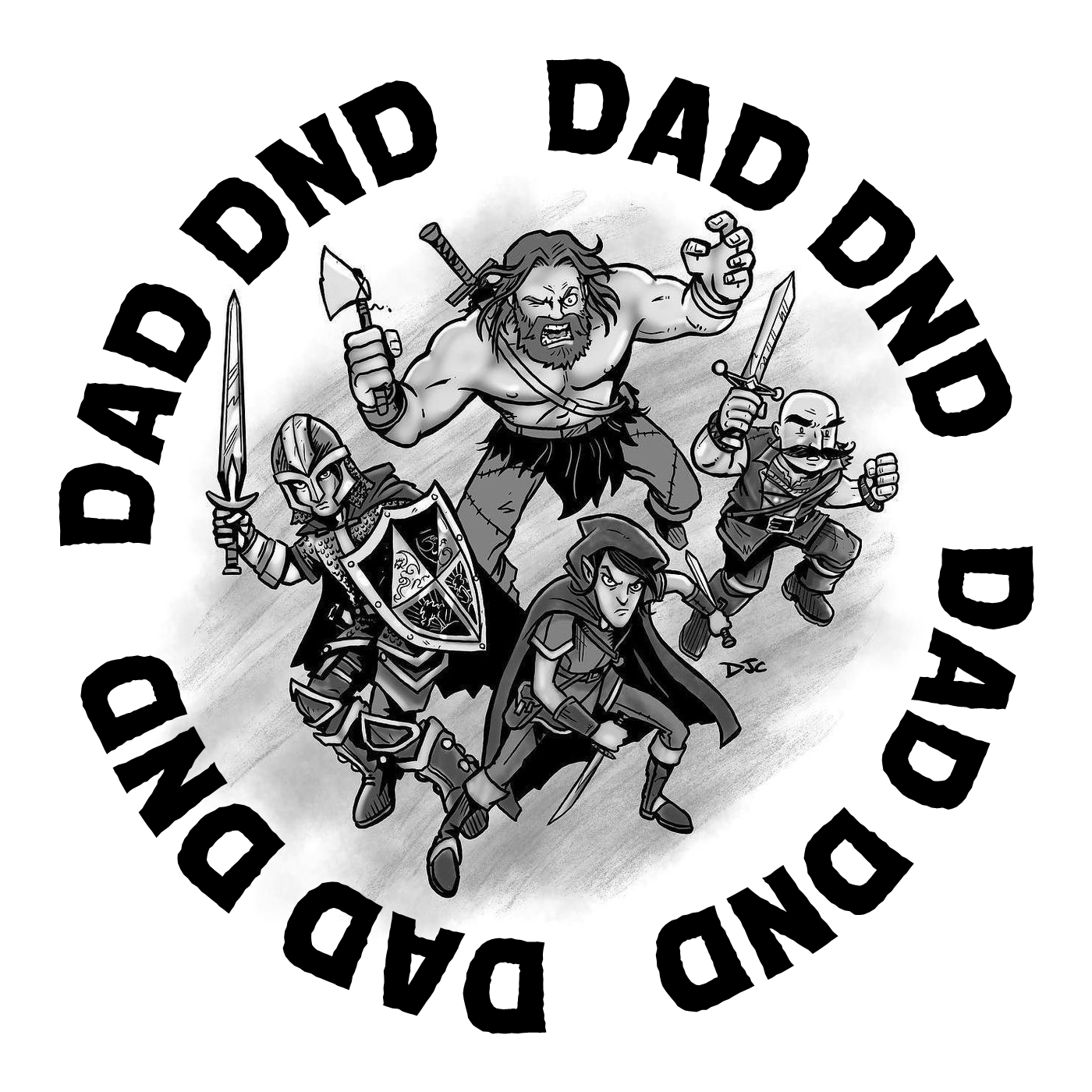 Welcome to DAD DND! As rewarding as fatherhood may be... The call to explore DUNGEONS and slay DRAGONS must still be answered. A true fantasy league for fathers who just want to play Dungeons & Dragons.
In our second episode, Dad DM Dan Taylor dispatches the DnD Dads Keith Ankeny, Brandon J. Carr, D.J. Coffman, and Manny Vega -- or, their characters to be more exact -- out into the Forsaken Empire to begin their quest to find answers to the mysterious message that seems to be sent by the gods who vanished centuries ago. 
Be sure to follow DAD DND on Twitter and Facebook. Also, check out the DAD DND Patreon to see how you can play a hand in deciding the fate of the DAD DND characters. May you make all of your saving throws.