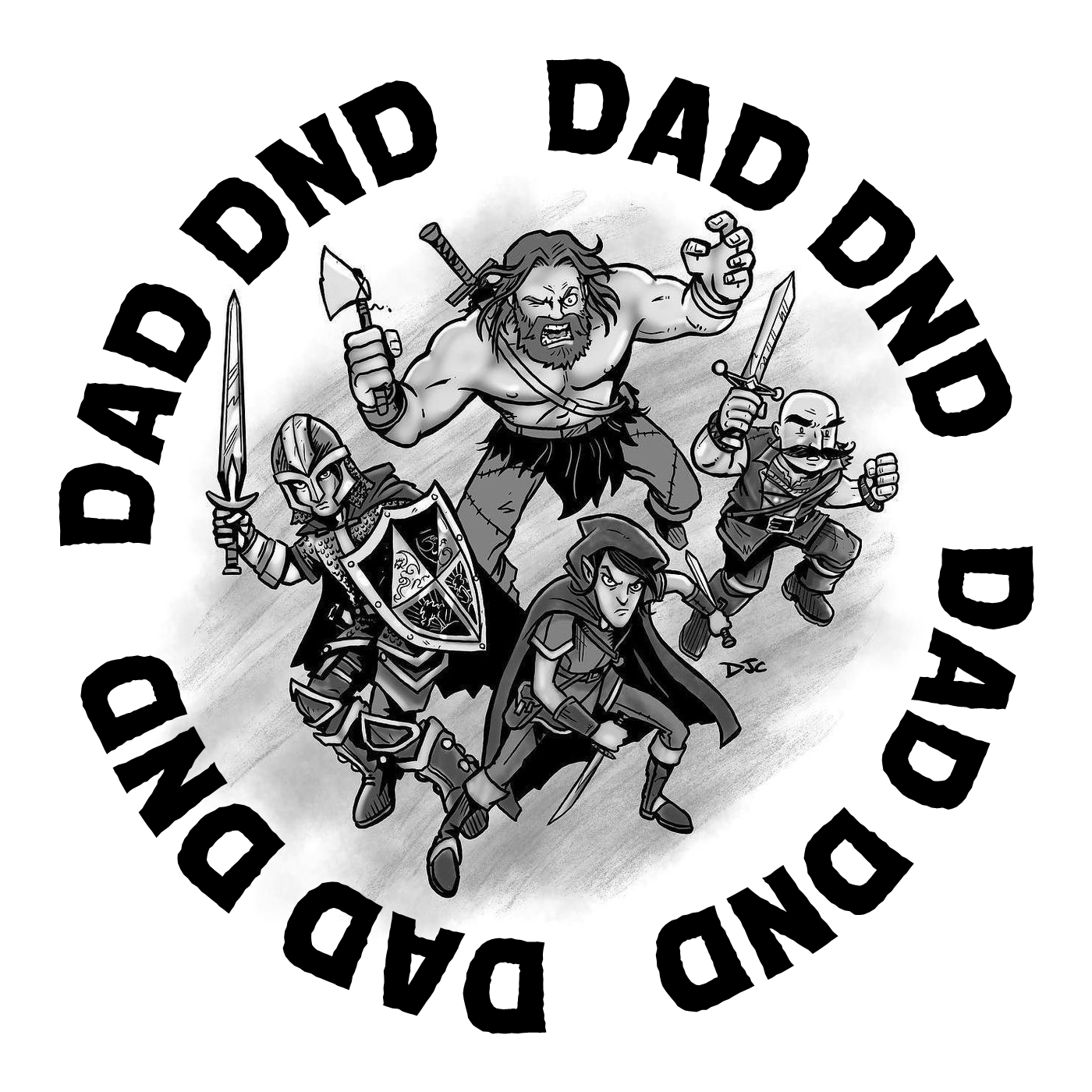 Now with episode titles! "Devils Aggravate" is the sixth episode of DAD DND, and as the title suggests... The adventuring party of Cam, Skor, Pedrus, and Emo have a helluva time when they encounter new diabolical detractors hellbent on deterring their quest for answers in regards to the exodus of the deities of the Forsaken Empire.
Note: Soundguy Joe is starting to play around with voice effects and after credit soundbytes -- so don't leave early.
Welcome to DAD DND! As rewarding as fatherhood may be... The call to explore DUNGEONS and slay DRAGONS must still be answered. A true fantasy league for fathers who just want to play Dungeons & Dragons.
Special thanks to our sound-guy Joe Quickle.
Be sure to follow DAD DND on Twitter and Facebook. Also, check out the DAD DND Patreon to see how you can play a hand in deciding the fate of the DAD DND characters. May you make all of your saving throws.